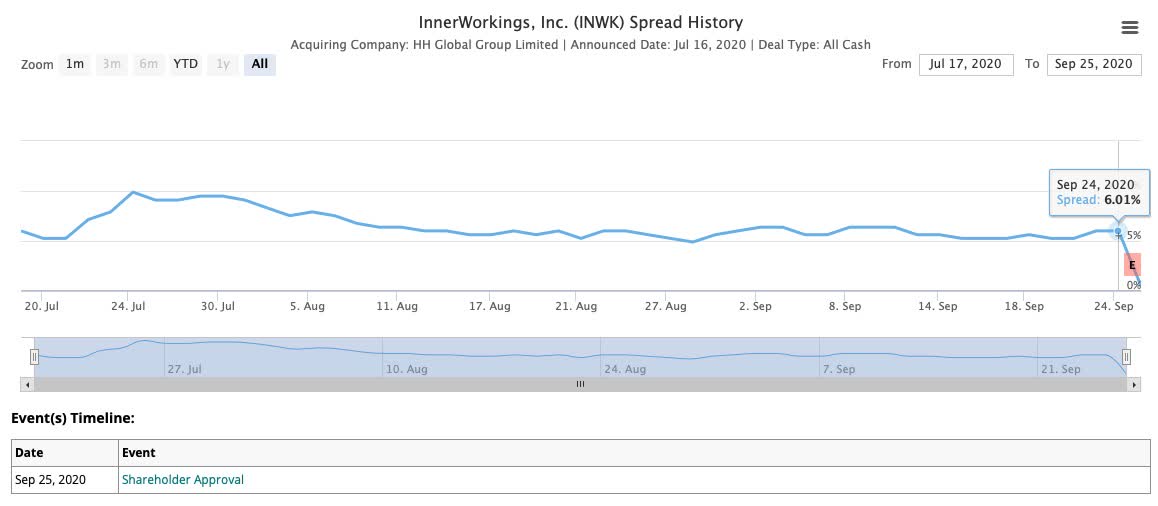 Merger activity increased last week with one new deal announced and one active deal completed.
While we only saw 4 new deals announced this month, Q3 2020 was very active overall with 33 new deals announced. The total value of these deals was just north of $137 billion, and six of these were worth over $10 billion each including Gilead's (NASDAQ:GILD) recently announced acquisition of Immunomedics (NASDAQ:IMMU).
Several deals in our list of active deals were granted early termination of the required waiting period under the Hart-Scott-Rodino Act from The Federal Trade Commission (FTC) last week, while others like InnerWorkings (NASDAQ:INWK) received shareholder approval. I was closely tracking InnerWorkings on account of its nearly 6% spread but unfortunately did not buy before shareholder approval. The spread almost instantaneously narrowed to just 0.5% after shareholders approved the acquisition.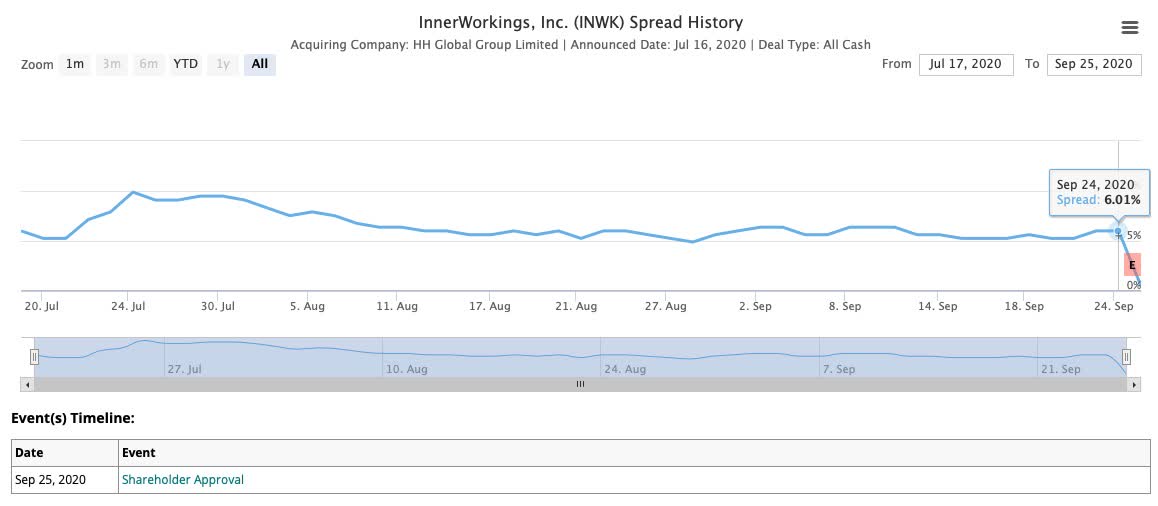 InnerWorking's Spread History
Shares of Standard AVB Financial (NASDAQ:STND) shot up almost
…
Read More