Earlier this month, I made the argument that the AUD/USD may hit a ceiling going forward.
My reason for arguing as such is that the U.S. dollar has started to see strength against major currencies once more as risk-off appetite grows heading into Q4.
Specifically, with a resurgence of COVID-19 cases in Europe, a no-deal Brexit looking more likely, as well as the upcoming U.S. Presidential elections – uncertainty abounds in Q4.
For this reason, it is not surprising that traditional risk-on currencies including the Aussie dollar have started to decline.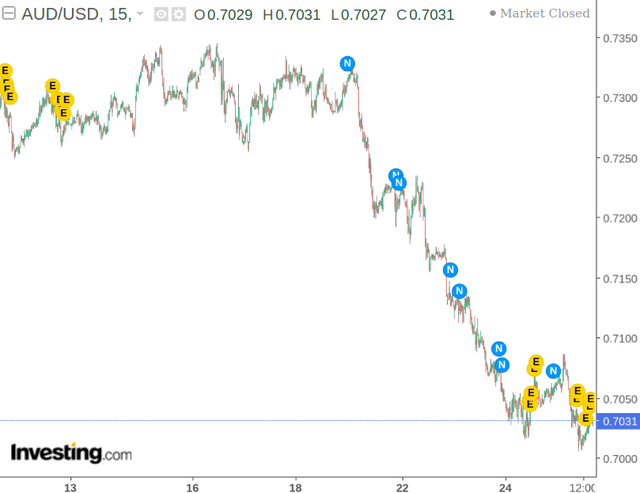 Source: investing.com
With a recent announcement that Australia will ease credit rules in order to stimulate borrowing – the AUD/USD seems to have met some support at just above the 0.70 level.
However, if the past week is any indication – the fact that risk aversion is growing in the markets once again means that we could see further
…
Read More