Seaborne crude oil shipments by the OPEC+ group rose in September without busting the agreed ceiling as some members looked to the export market in the face of declining domestic refinery runs while others struggled to hold back output.
OPEC members shipped out 18.2 million b/d, up from the 17.53 million b/d exported in August, data from IHS Markit Commodities at Sea showed. Shipments from the biggest plus member, Russia, rose modestly to 3.59 million b/d from 3.52 million b/d in the face of a drop in local demand.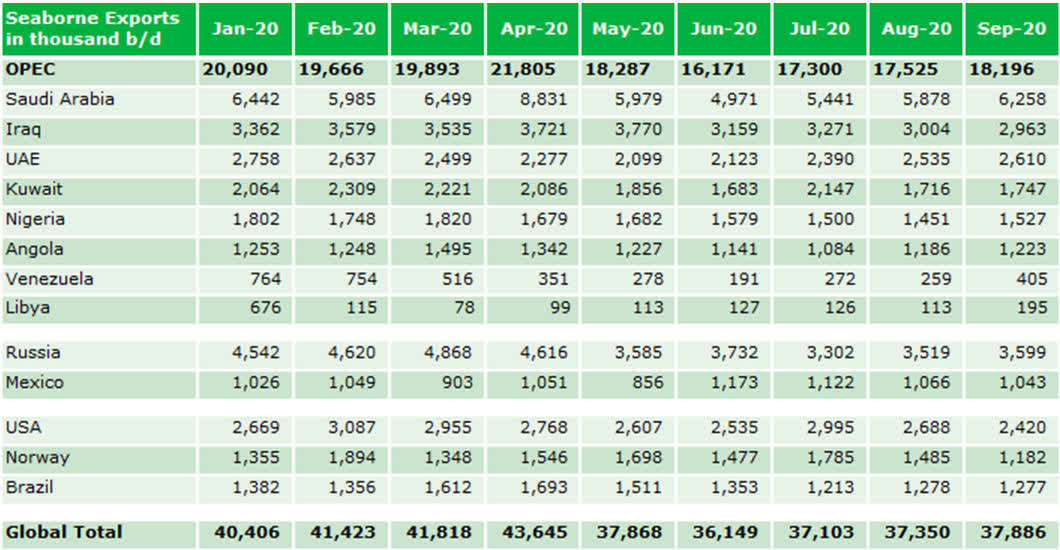 Source: IHS Markit Commodities at Sea
As a group the Vienna Alliance exported more than 22.84 million b/d in September versus 22.11 million b/d in August. This should put the group within their target after securing a 102% compliance for the previous month, according to a report prepared by the group's Joint Technical Committee.
On the other hand, exports from Brazil,
…
Read More