Last week, I posted updates to the America's Scariest Charts series on the U.S. labor markets (see here). Two commonly over-looked and under-reported labor markets statistics worth covering in any analysis of economic conditions in the country are:
The labor force participation rate, and
The employment to population ratio.
Both have been shockingly impacted by the COVID19 crisis, and both are experiencing only partial recovery to-date.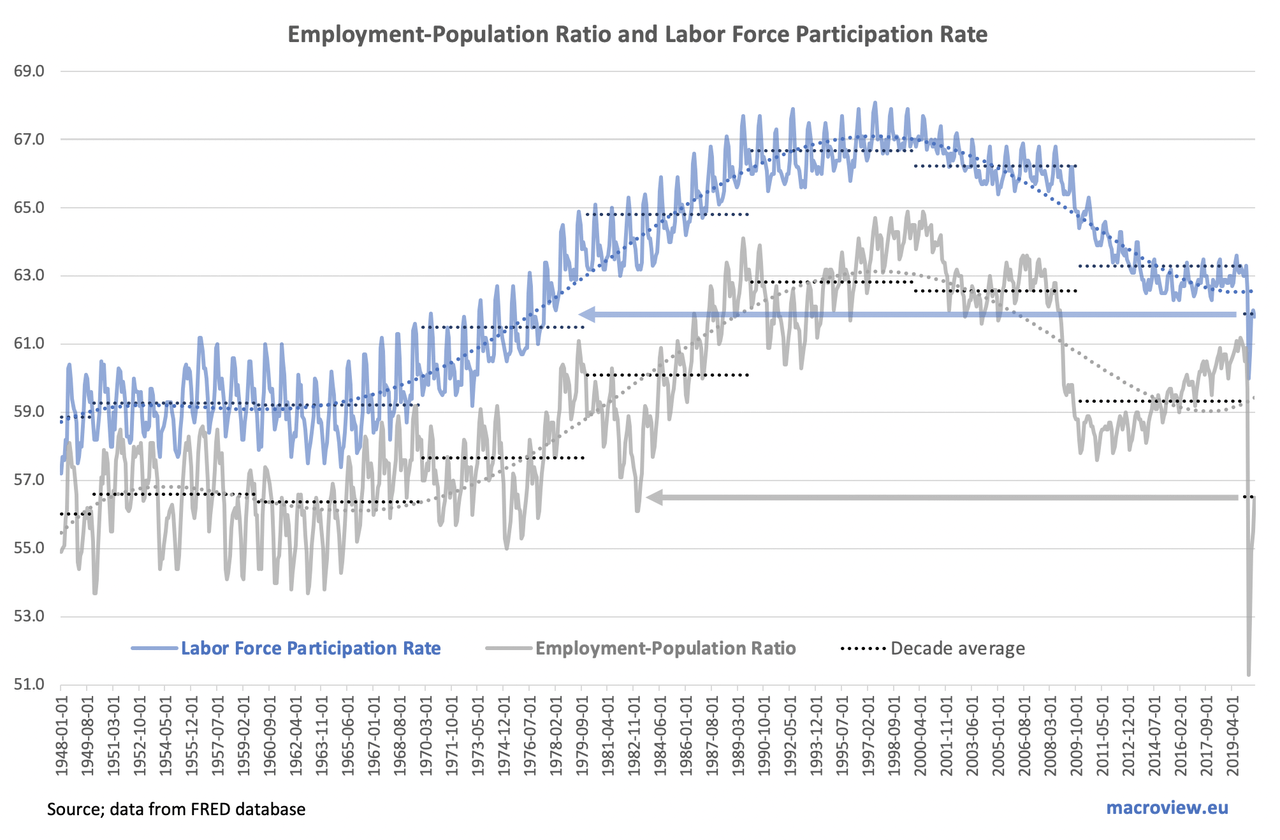 As the chart above illustrates:
U.S. Labor Force Participation rate stood at 61.8 at the end of August 2020, a slight deterioration on July 2020 (62.0), but above the COVID19 trough of 60.0 in April 2020. Current level is below 2020 average of 61.9, which is itself the lowest decade average since the 1970s. Excluding COVID19 period, latest reading for the participation rate is the absolute lowest since May 1977.
U.S. Employment to Population ratio has fallen to its all-time lows in April 2020,
…
Read More