Lloyd's has launched a new "first-of-its-kind" business interruption policy for small-and-medium-sized enterprises (SMEs), specifically designed to protect them against IT disruption or downtime.
Parametrix Insurance offers simple and reliable coverage by removing the traditional indemnity trigger that most insurance policies today use. Instead, the new solution uses a parametric trigger, meaning that the policy automatically pays out if a customer's critical IT services – such as cloud, e-commerce or payment systems – are disrupted, said Lloyd's in a statement, noting that this will significantly reduce the time insurers spend assessing a loss or adjusting a claim.
The new product is led by Tokio Marine Kiln (TMK) and supported by other members of Lloyd's Product Innovation Facility including RenaissanceRe. It is the first off-the-shelf parametric IT downtime policy tailored towards SMEs, said Lloyd's.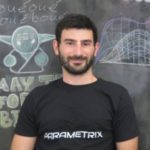 "Businesses have shifted to managing most of their critical IT operations by using third-party service providers, thereby increasing their vulnerability to disruption," said Yonatan Hatzor, co-founder and CEO of Parametrix Insurance.
"As a result, critical technology downtime has become the fastest growing risk for businesses today, whether you are a technology company or not. On top of this, the existing claims process in the field is complicated, expensive and time consuming," added Hatzor.
"Parametrix's approach addresses all these issues, providing a solution that saves both time and money, while making tech insurance accessible to new business segments. We are thrilled to launch the first 'off-the-shelf' parametric insurance product for IT downtime," he said. "This is a great milestone for us, and we are grateful to TMK, Howden and Lloyd's Product Innovation Facility for helping us to develop our product and providing us with valuable insights and support along the way."
"We know that insurance products and services have to evolve to respond to the challenges of the COVID-19 pandemic and help our customers cover new or heightened risks that they may encounter now or in the future," commented Trevor Maynard, Lloyd's head of Innovation.
"That is why Lloyd's Product Innovation Facility and our new Lloyd's Lab cohort are both looking at ways the industry can do this more effectively. I am delighted to see evidence of this today with the launch of Parametrix," Maynard added.
"Third party cloud service providers help our clients trade within an ever-changing world and Parametrix have done a great job in developing an insurance product that helps build resilience in this space," said Tom Hoad, head of Innovation at Tokio Marine Kiln and chair of the Product Innovation Facility (PIF).
Source: Lloyd's
The most important insurance news,in your inbox every business day.
Get the insurance industry's trusted newsletter