By Philip Lawlor, head of Global Investment Research
Given all the market anxiety surrounding the upcoming US presidential election, we thought a fact-based, dispassionate look at how markets have behaved in previous election cycles may be useful.
Our findings, which dissected three-month moves in both US stocks and nominal and real Treasury yields following the past five US elections, are shown in the table below. The overwhelming (and hardly surprising) conclusion: the economic backdrop has been a far bigger driver of post-election market performance than the winner or winning party.
Three-month market moves following the past five US presidential elections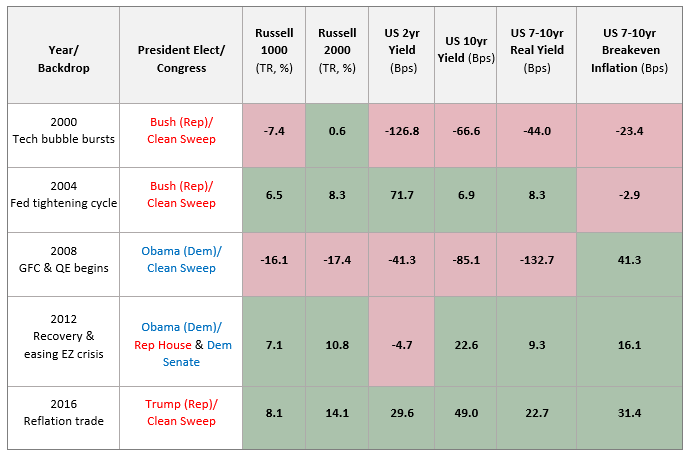 Source: FTSE Russell/Refinitiv. Data as of September 30, 2020. Past performance is no guarantee to future results. Please see the end for important disclosures.
In two clear examples, the pullback in equities and Treasury yields following the 2000 and 2008 elections, when different parties won in clean sweeps, was more
…
Read More