The eurozone's economic recovery ground almost to a halt in September, as a renewed fall in service sector activity countered faster manufacturing growth.
The IHS Markit Composite PMI output index, a GDP-weighted average of the manufacturing and service sector survey gauges, fell from 51.9 in August to 50.4, signalling only a mild increase in business activity.
While the survey continues to indicate that the economy rebounded strongly over the third quarter as a whole, thanks to a strong surge at the start of the quarter (after business activity contracted sharply during the height of the Covid-19 pandemic in the second quarter), the rebound lost almost all of its momentum as the third quarter progressed. As such, the survey indicates an increased risk of the economy sliding back into contraction in the fourth quarter.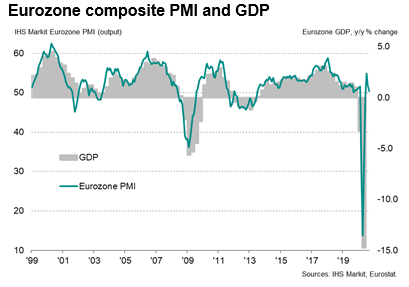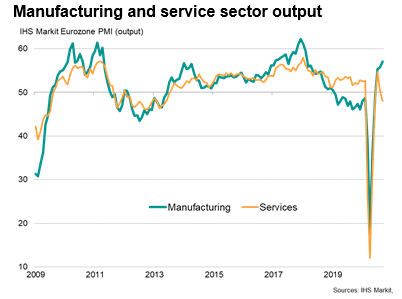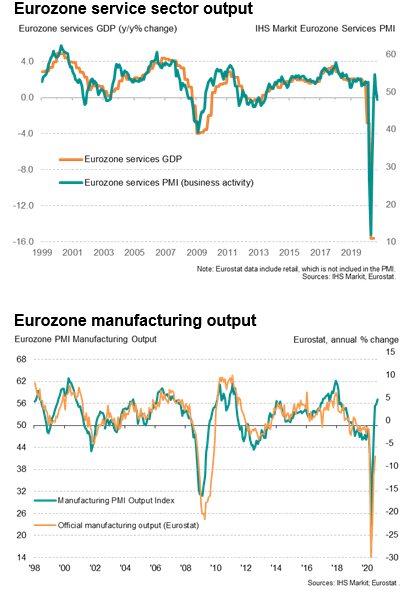 Spain suffers greatest hit, only Germany shows resilient recovery
A downturn in service sector activity during September
…
Read More