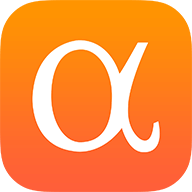 Street rating agencies had an overall negative view on Iovance Biotherapeutics (IOVA -10.6%) with Wells Fargo downgraded to Equal Weight from Overweight ($49 -> $29); Barclays ($45 -> $36) and HC Wainwright ($48 -> $46) lowered the target.
While Chardan Capital reaffirmed its Buy rating, it lowered target to $50 from $53.
Wells Fargo analyst Jim Birchenough says that with lack of agreement on assays to adequately characterize tumor infiltrating lymphocyte therapeutics, and unclear guidance from FDA, he sees significant risk ahead to timelines for review and approval of lifileucel, and other TIL therapeutics.
In the absence of specific FDA guidance, Birchenough sees "extended uncertainty" and would advise a "wait-and-see approach" to future regulatory discussions and progress towards agreement on TIL therapeutic characterization.
Barclays analyst Peter Lawson lowered PT after the company held a Type B meeting with the FDA and could not reach an agreement on the required potency assays for lifileucel.
Analyst "nudged back" commercialization across the entire pipeline to acid test the model. Further, based upon the uncertainty around the appropriate fix for the assay, "and out of abundance of caution," Lawson lowered the probability across the entire pipeline; nonetheless, he still likes the risk/reward on shares of Iovance.
Clinical pipeline:
H.C. Wainwright analyst Joseph Pantginis lowered target stating that the company's inability to reach an agreement with the FDA regarding the required potency assays to fully define the TIL therapy a bit of a bump. However, he believes Iovance's thesis remains intact and strong.
Quick look at competitive advantage of TIL in solid tumors: